Accessing File Shares
For remote access, you must first initiate a VPN connection to the MEFEDU network. Please follow
this article
for VPN connections.
For Windows 10
Press Win + R to open the "Run" window.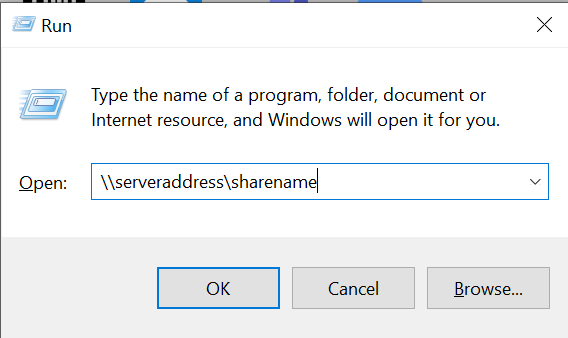 Type the file share address shared with you. e.g. \\serveraddress\sharename
When prompted, please enter your MEFEDU credentials and press "Enter". Note that you need to enter your username with a prefix "MEFEDU\" without the quotes. e.g. MEFEDU\testuser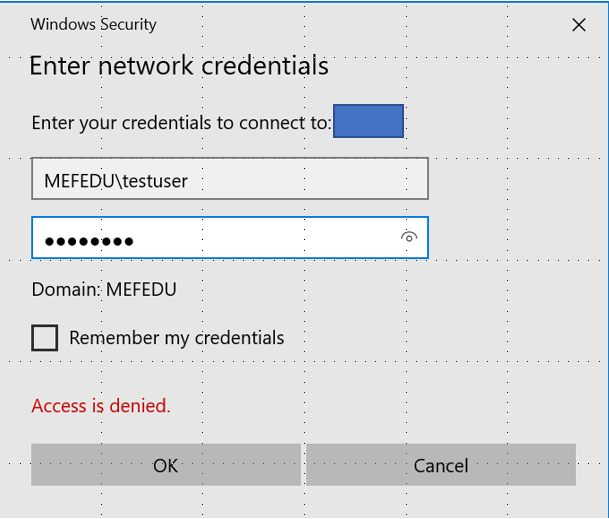 For Mac OS
Open a "Finder" window and click the "Connect to Server" link on the "Go" dropdown menu on the toolbar.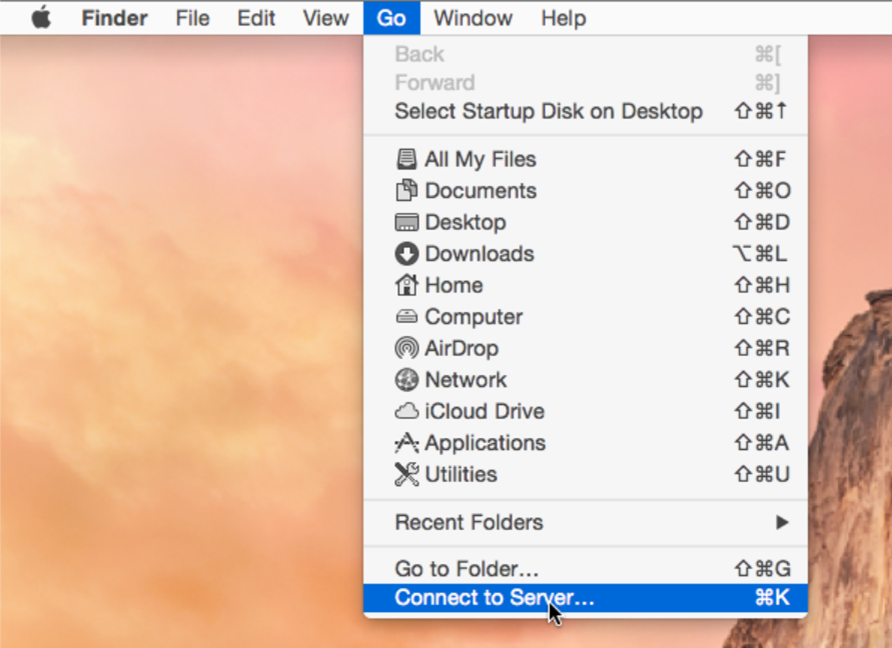 Enter the Server Address shared with you. e.g. smb://serveraddress/sharename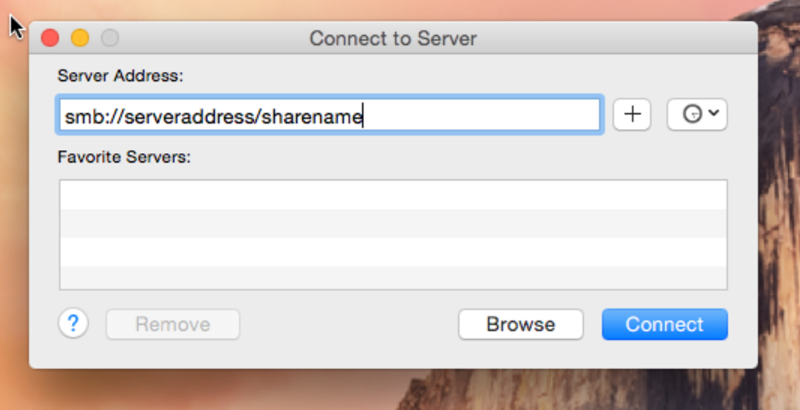 When prompted, please enter your MEFEDU credentials and press "Enter". Note that you need to enter your username with a prefix "MEFEDU\" without the quotes. e.g. MEFEDU\testuser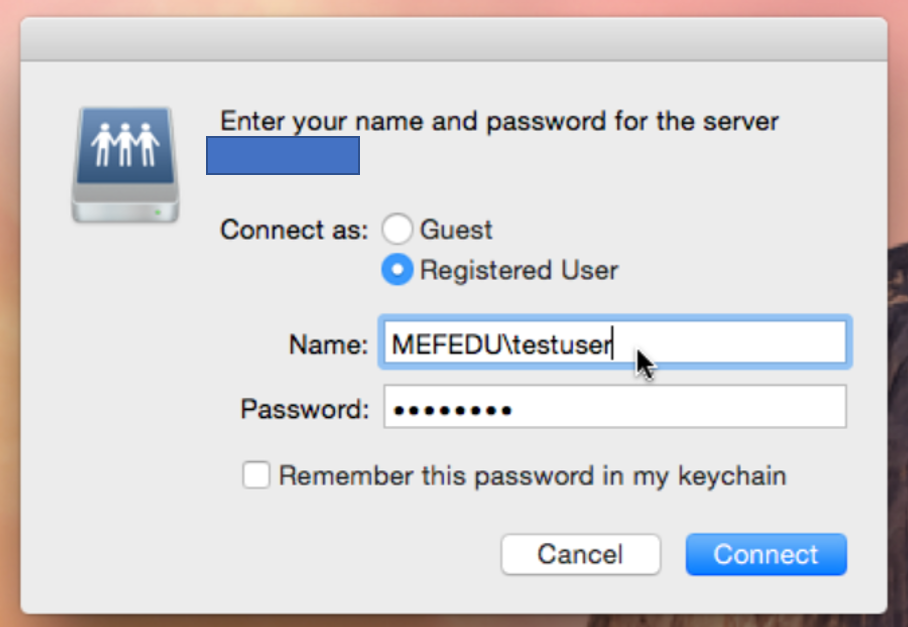 ---
---