How to Activate edX Subscription Activation?
What is edX?

edX is an educational platform where there are online courses at the university level. It includes free and not free lessons and offers its students the opportunity to earn a certificate at the end of their course.
To be able to do edX Subscription Activation transactions, you must have received an invitation mail from no-reply@registration.edx.org. Check your spam box if necessary.
1. edX Subscription Activation
After receiving an email from edX, click on the Activate Your License link.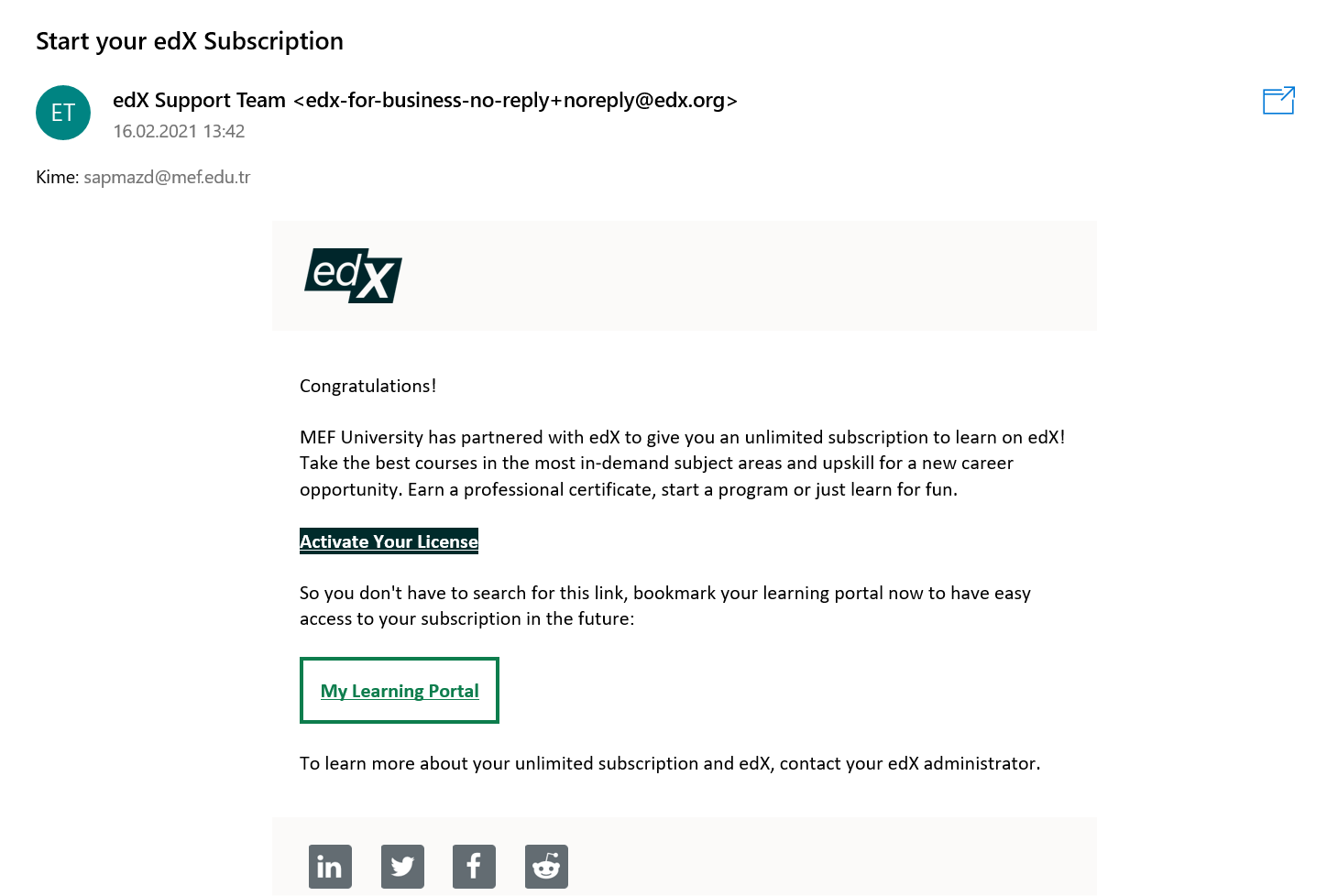 After clicking the link, a page will open like an image below. Log in with your edX account belonging to your MEF mail. Do not login with your personal e-mail.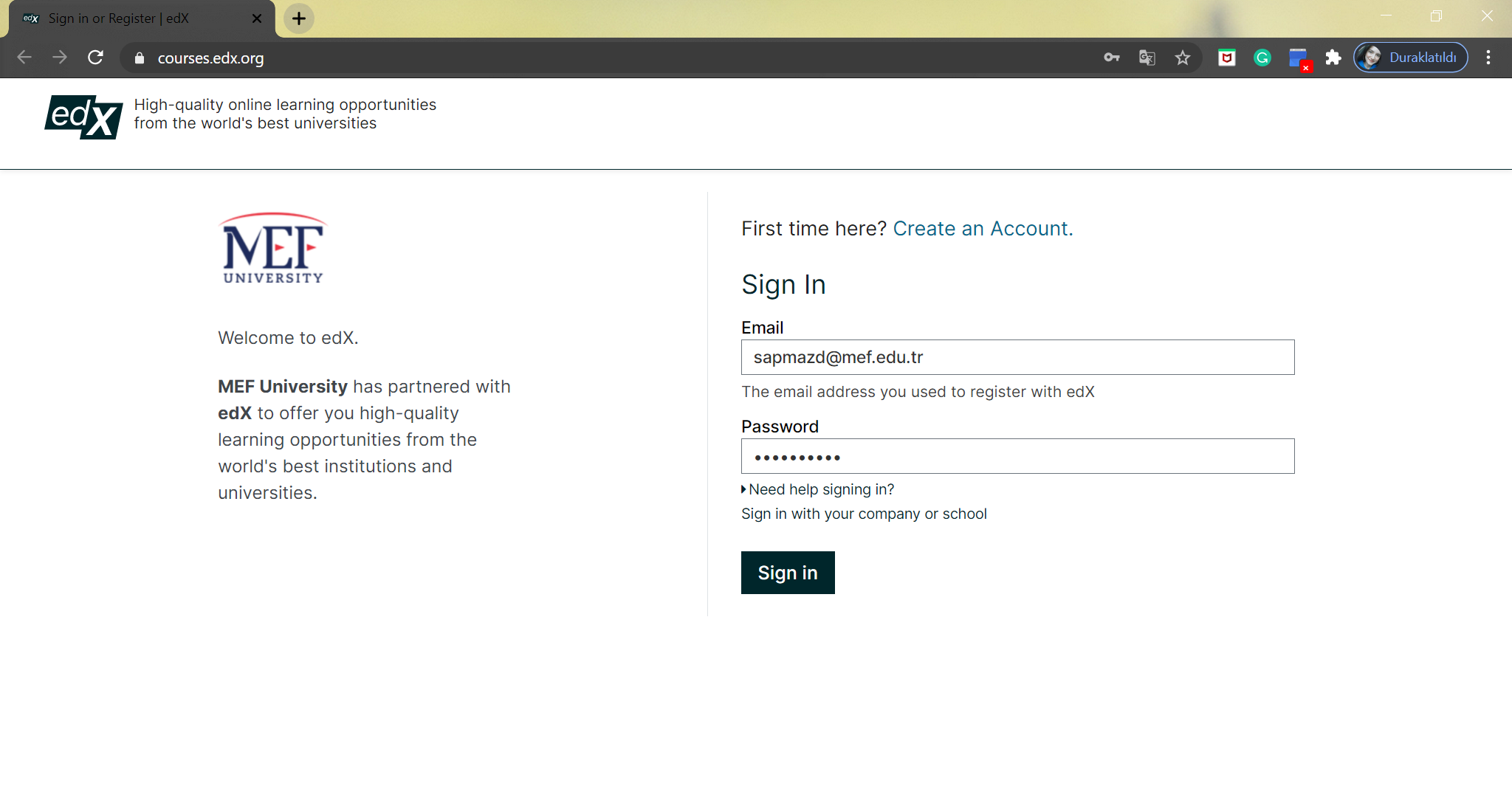 After clicking the Sign in button, you will be directed to the edX Dashboard page. On this page,
You can see that your activation process was successful in the place marked with orange.
The place marked in red is where you can see the courses you enroll in.
The place marked in pink is the place where our agreement with edX will last, in another way, by how long you must complete the courses in order to take a certification.
When you click the Find a Course section marked in blue, you will be directed to a page where you can see the courses you can enroll in.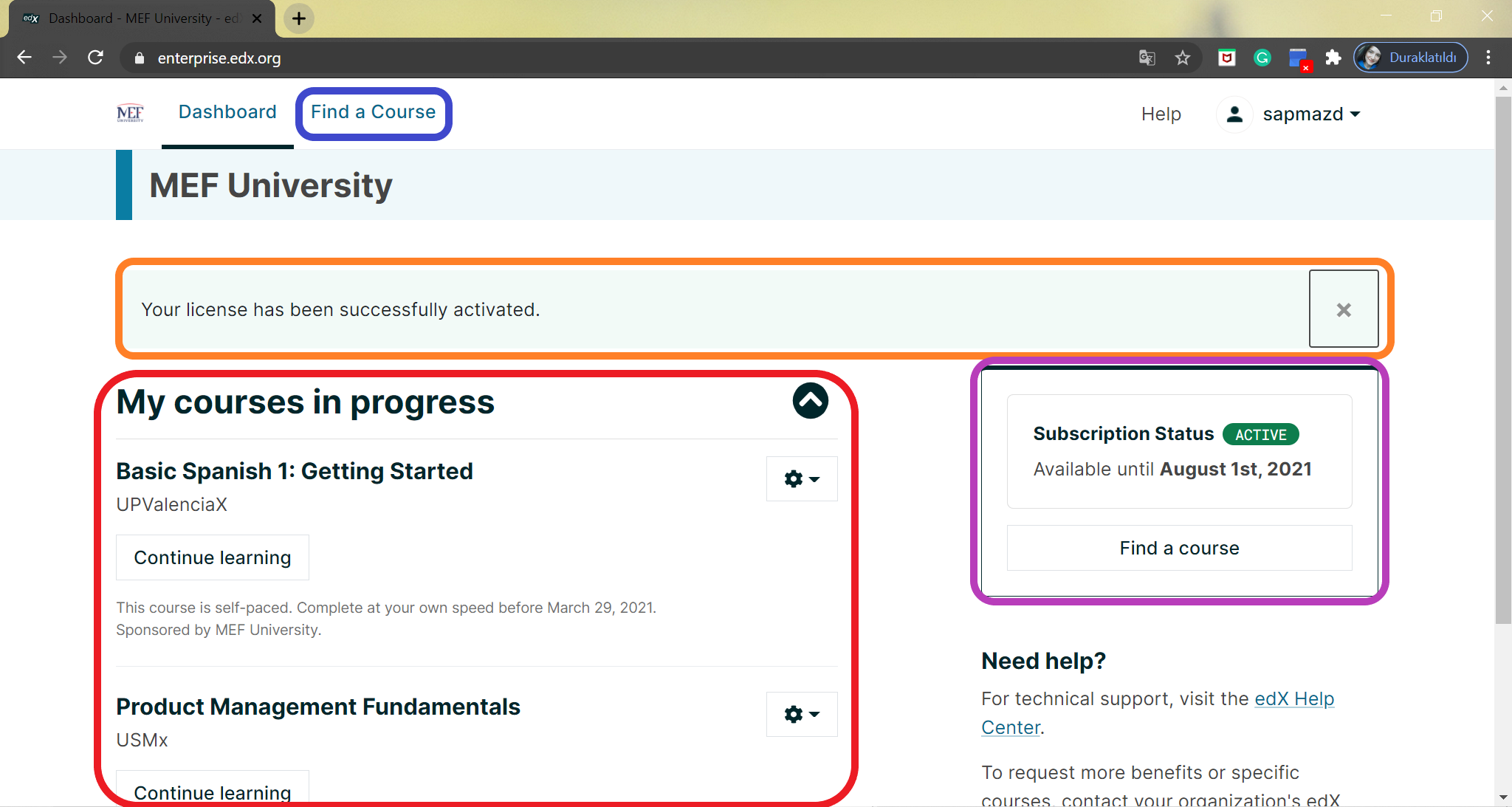 2. Create an edX Account (if you do not have one)
In the image opened after clicking the activation link, if you do not have an edX account, click on Create an Account.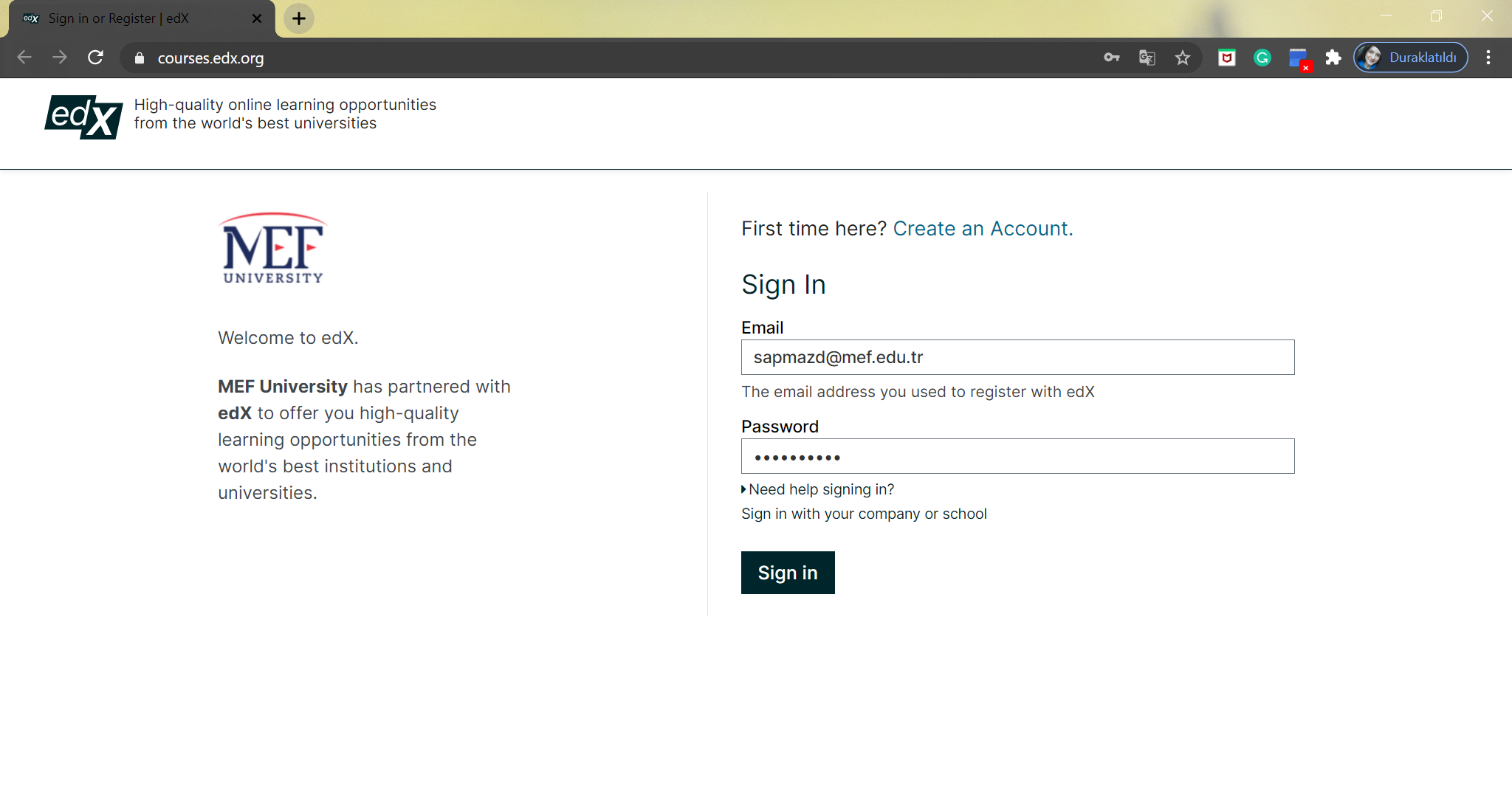 Fill in the gaps and click on

Create Account

.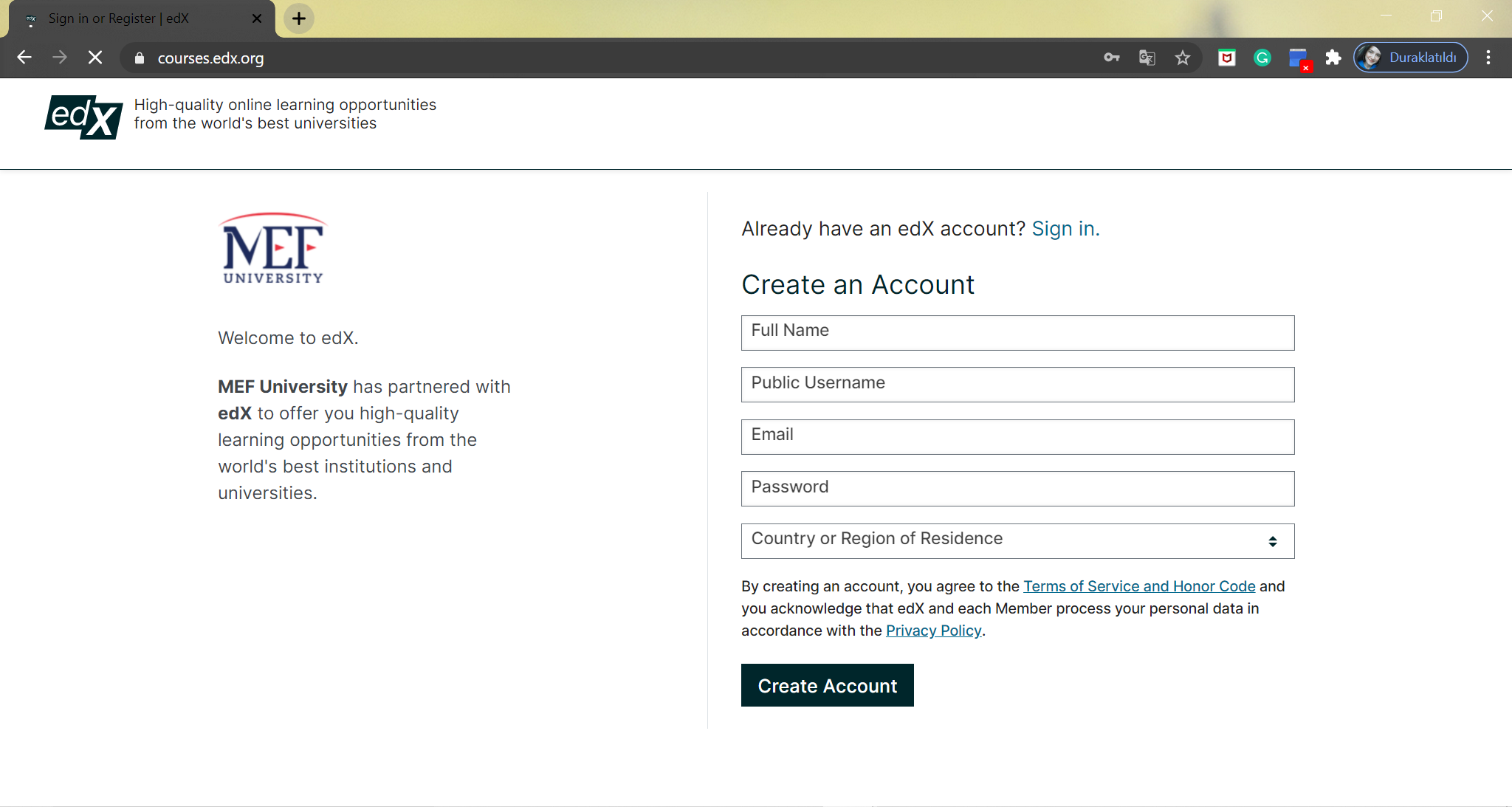 After clicking on the Create Account option, you will receive an email like the one below to the email you wrote on this page. You need to click the

Activate Your Account

option and activate your own account.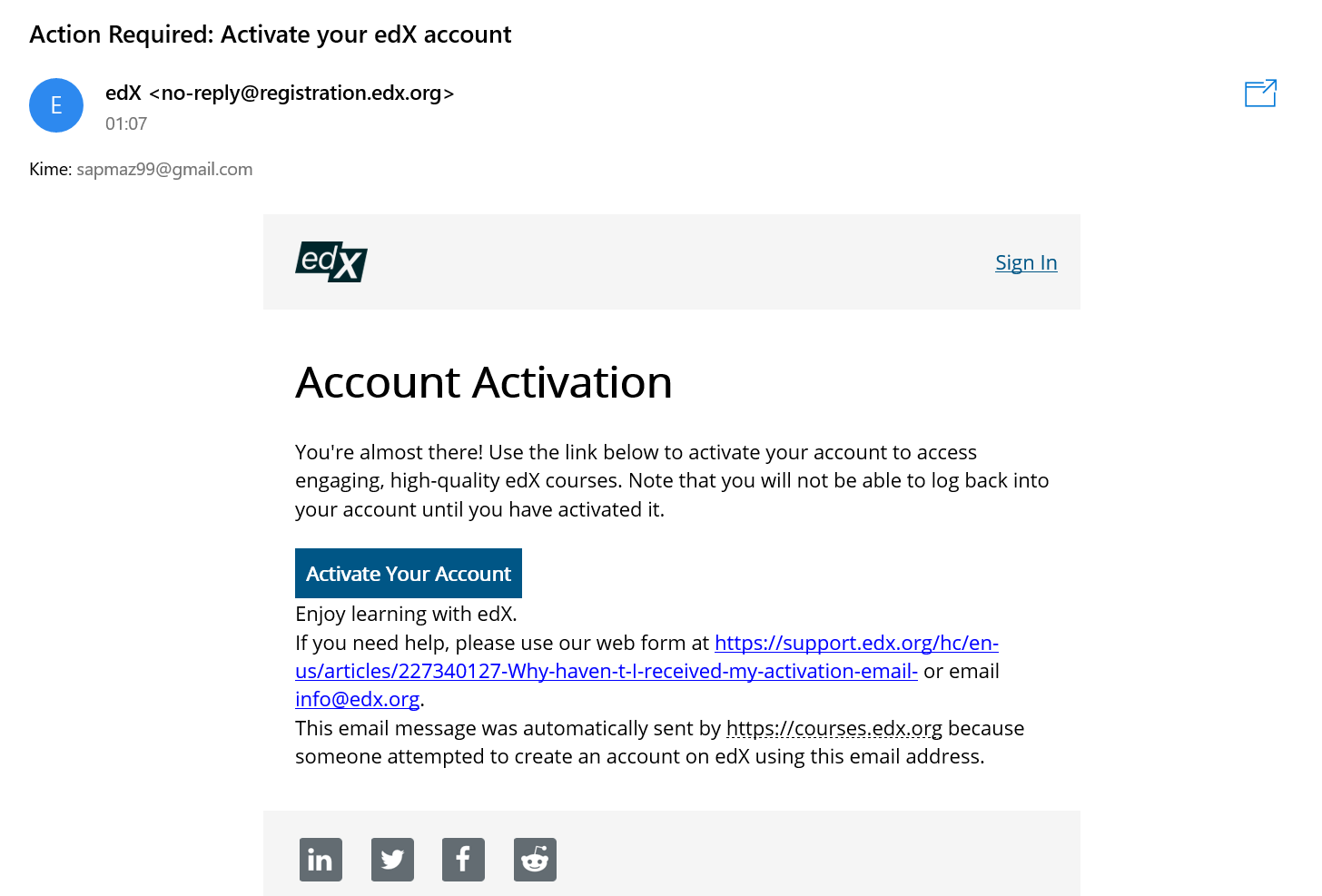 After clicking Activate Your Account, you will see a page like the one below. Your account has been activated.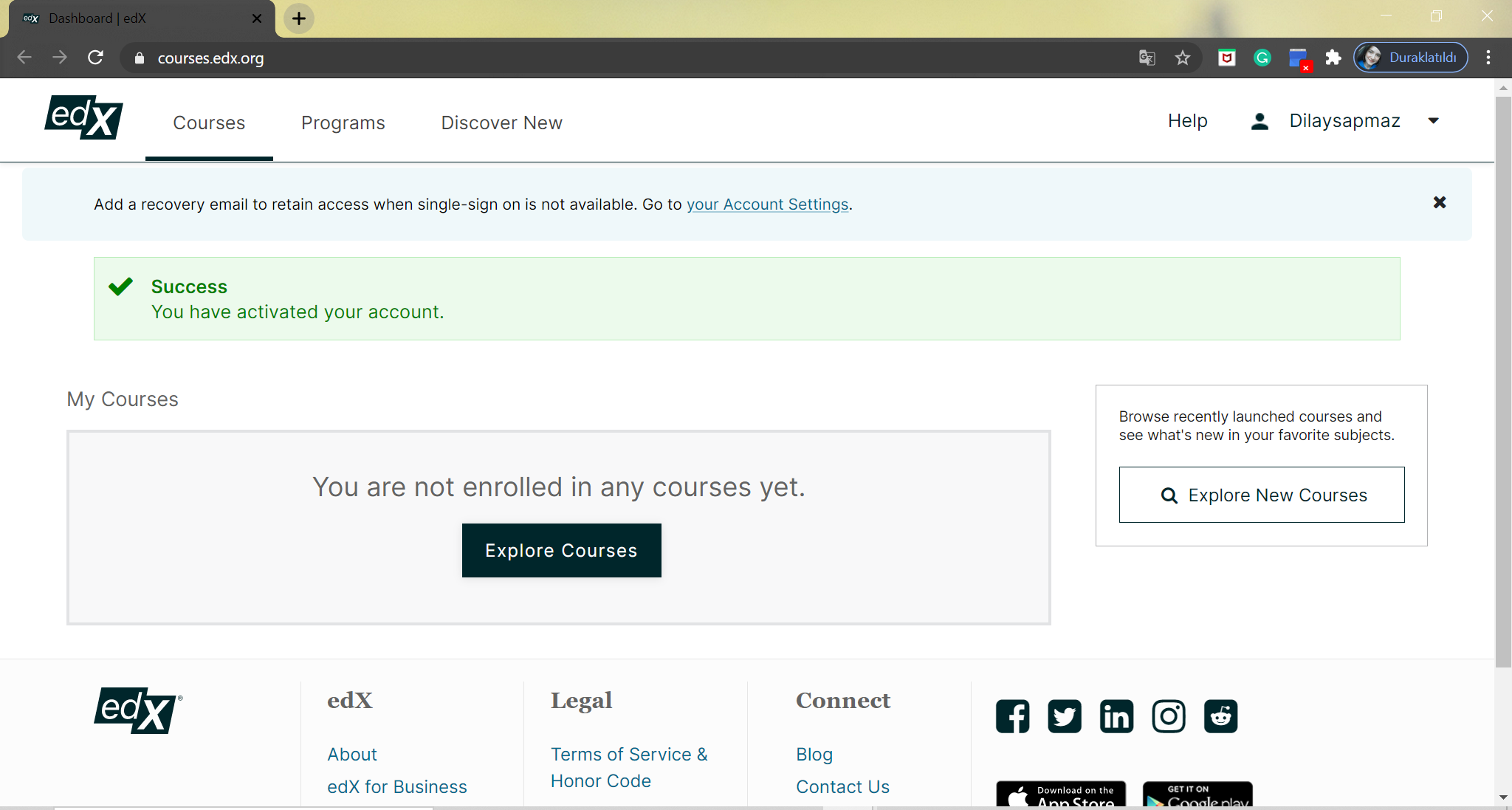 After creating your edX account, you need to click the activation link on the edX subscription email you received and start your edX subscription with the account you created. In this section, you need to go to the edX Subscription Activation title in our article and complete those steps.
---
---