Check Your Browser Before Online Exams
Your online exam can be an Assignment or a Test. In each case you need to check 2 things before each exam.
1. Check if your browser is supported by Blackboard or not.
CLICK HERE and check your system. You will be directed to the Blackboard Help website.
You should see "
SUPPORTED" for all items: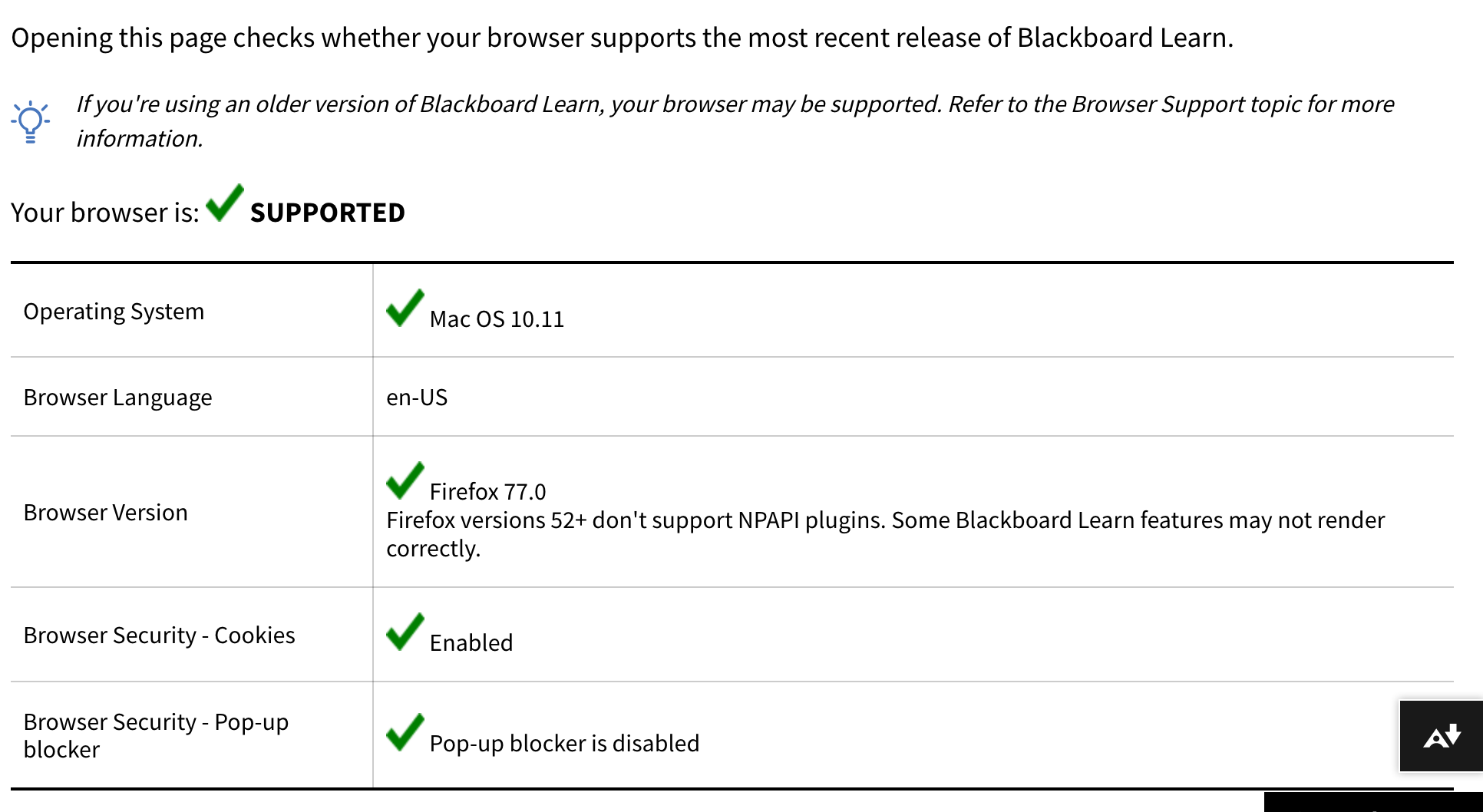 2. If you are using CHROME, please make sure Google Translate is turned OFF.

If you do not turn off Google Translate, Turkish sentences in your Test / Assignment will be displayed with missing words and also meaningless words will appear.
If you would like to see Blackboard interface in Turkish, you can easily change it from language settings:
Click on your name -> Settings -> Personal Information -> Change Personal Settings -> Select Language Pack
Check this link for more information about language options in Blackboard.
---
---