How to Embed Quizlet Into Blackboard
Click on the Quizlet link of the department you wish to choose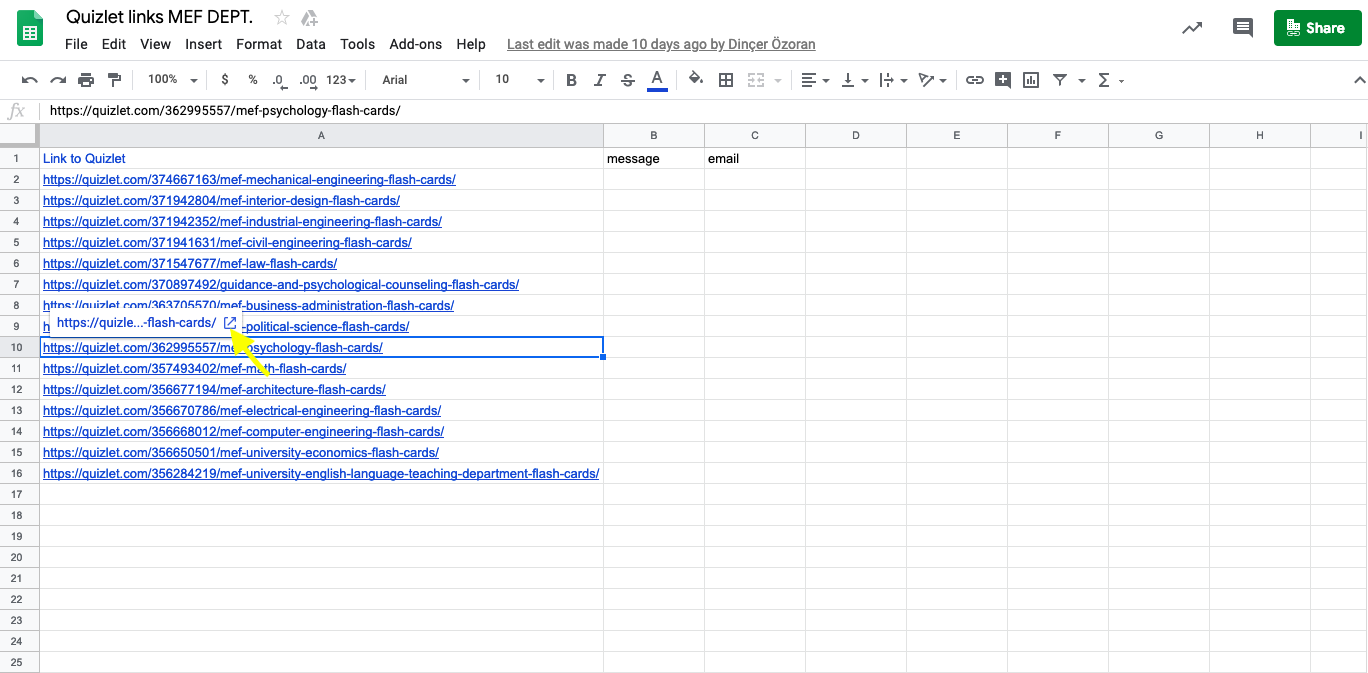 (Another option to reach the sets: Go to Quizlet, log in with the "whateverchief" user name or MEF in capitals, along with the name of your department in English (MEF PSYCHOLOGY, MEF ENGINEERING vice versa) and search. You can click the choice you want from the results and browse that set.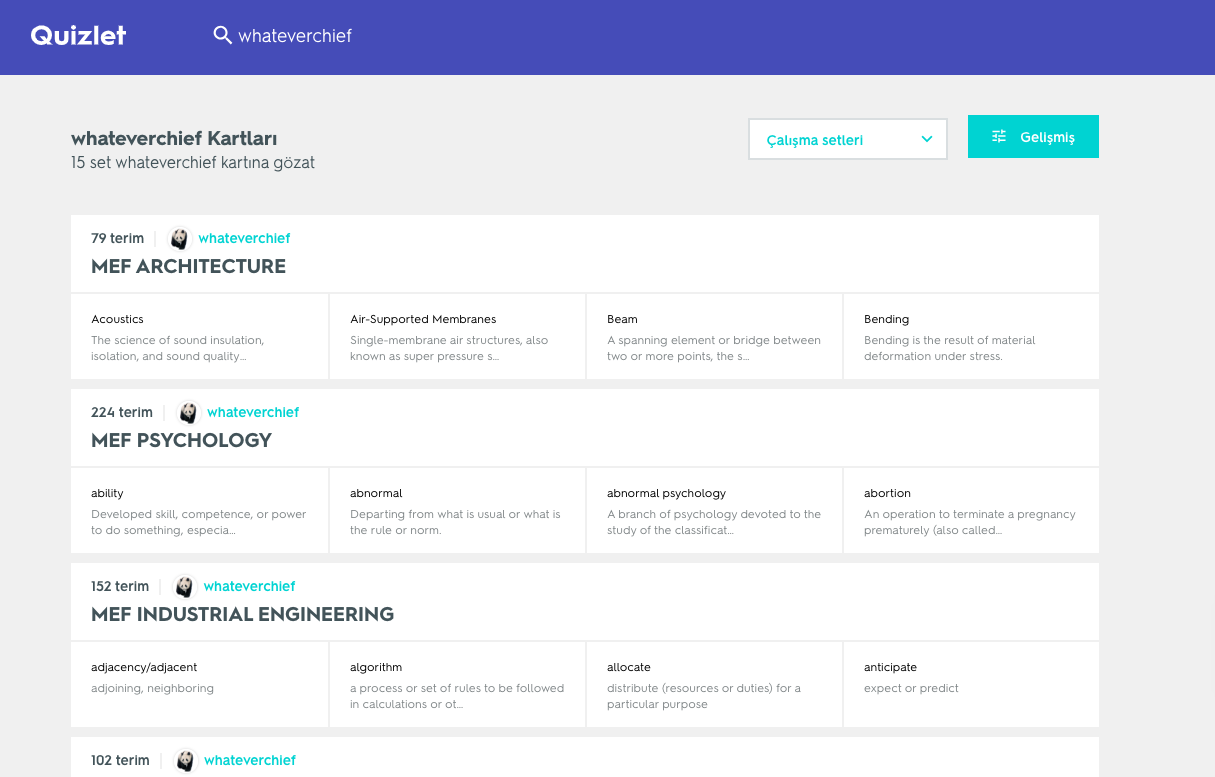 From the page that appears, click the 3 dot symbol ( ) on the upper left. Afterwards, click Embed.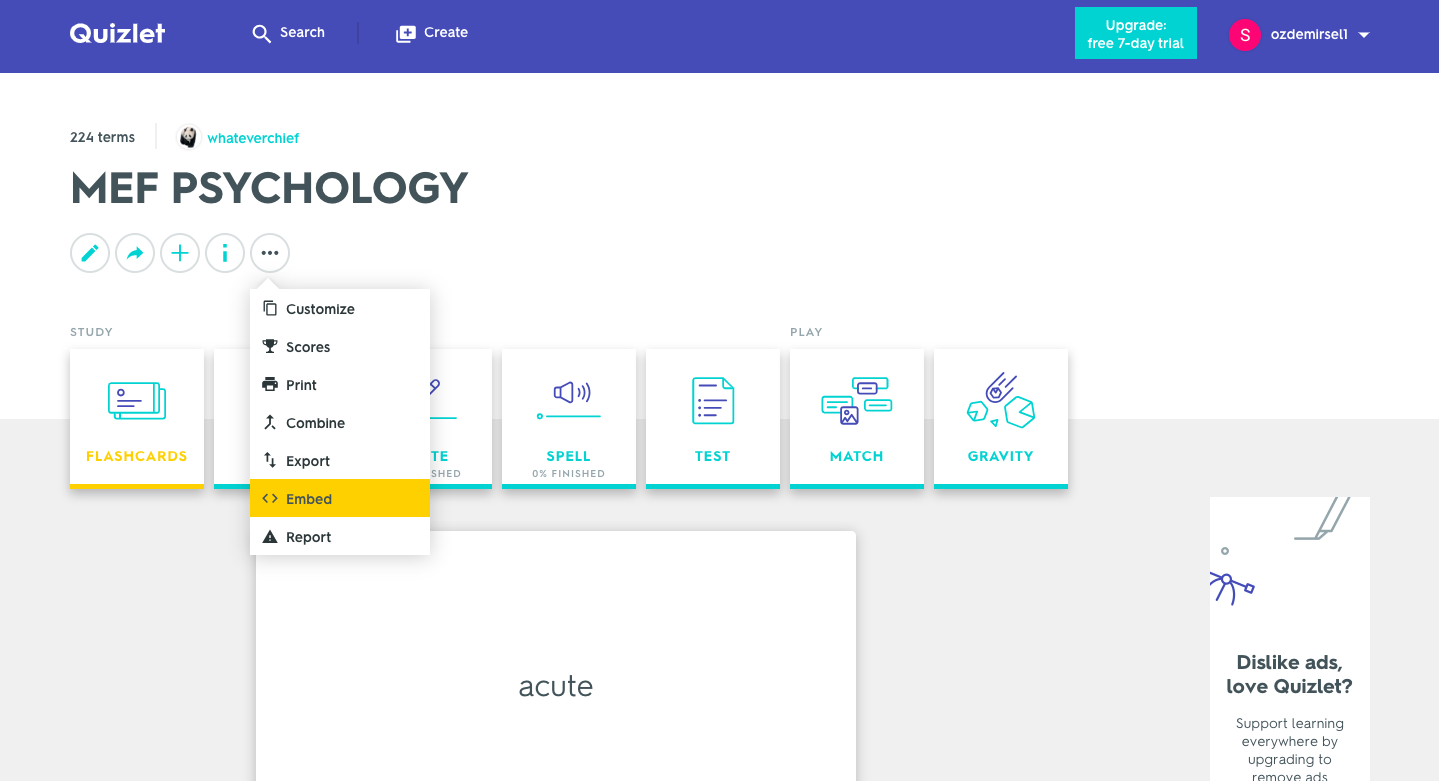 From the window that comes up, you can select the study mode you wish by clicking Match, Learn, Test, Flashcards and the like. (Students can change this mode on their own, but what they see first will be the mode you picked.)  
After picking the study mode, click the Copy HTML link on the right. You will see the phrase COPIED on the bottom left when the embed code has been copied.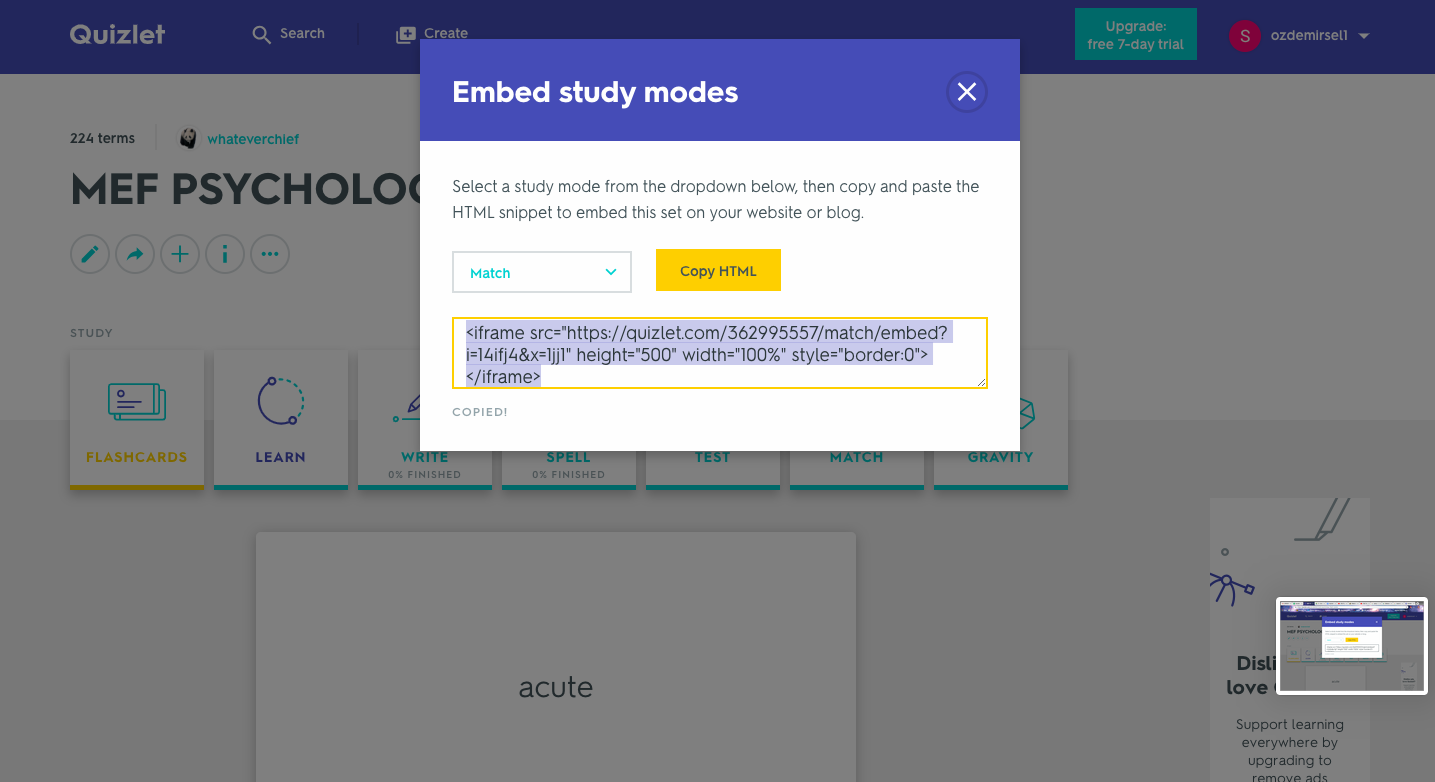 Go to the Blackboard Course Content page of the course you want to integrate Quizlet into. Click on the Build Content > Item tab.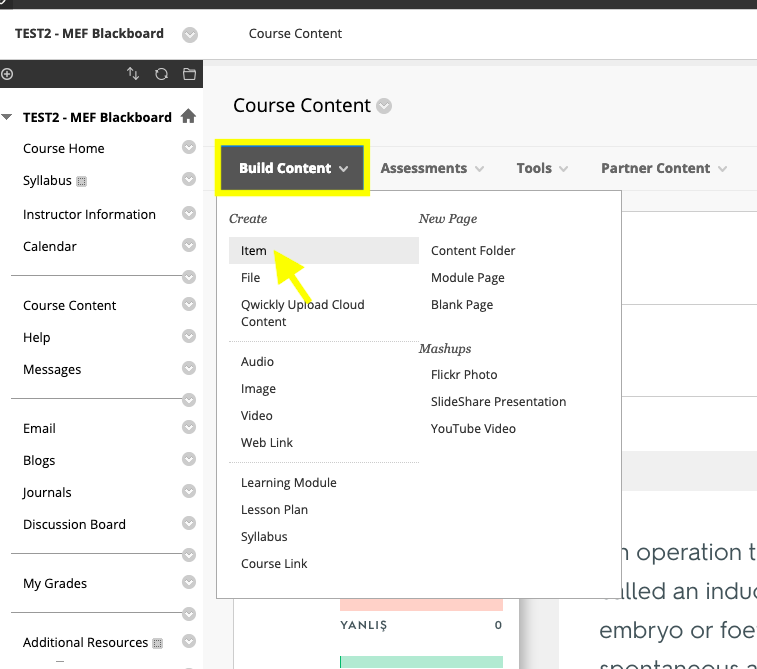 After typing in a name in the page that appears, click HTML at the text toolbar below.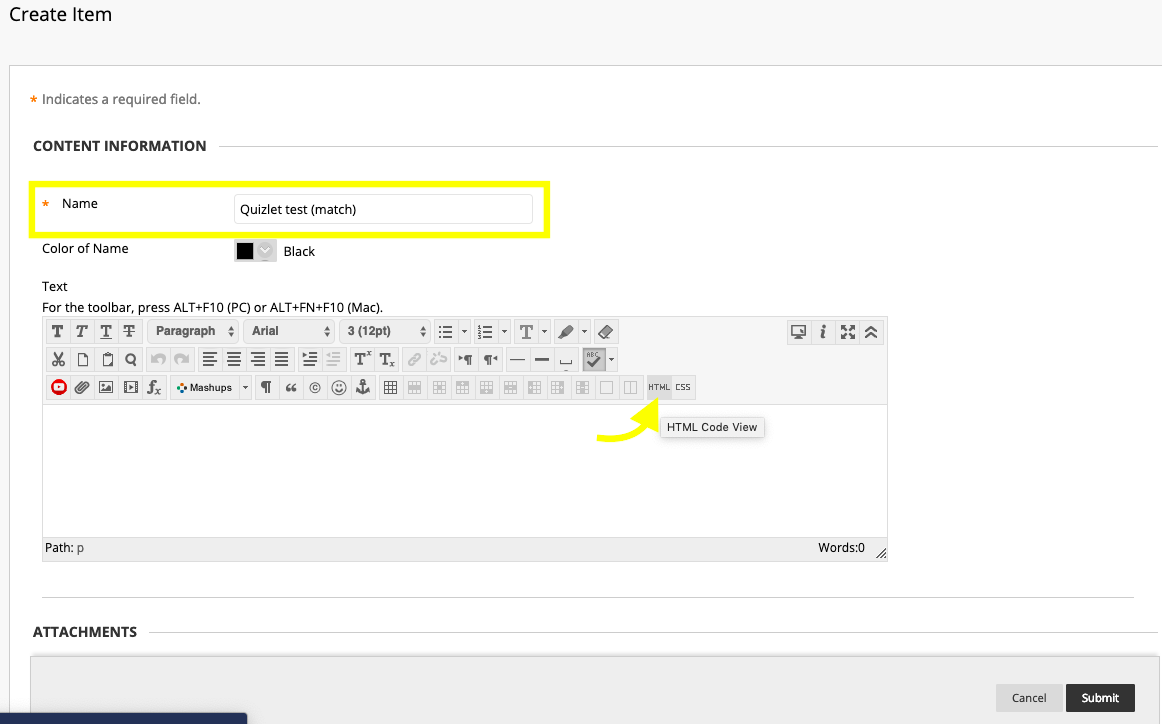 Paste the code you copied earlier to the page that comes up, and click Update.  

Modify the settings to your liking and Submit.  

Result: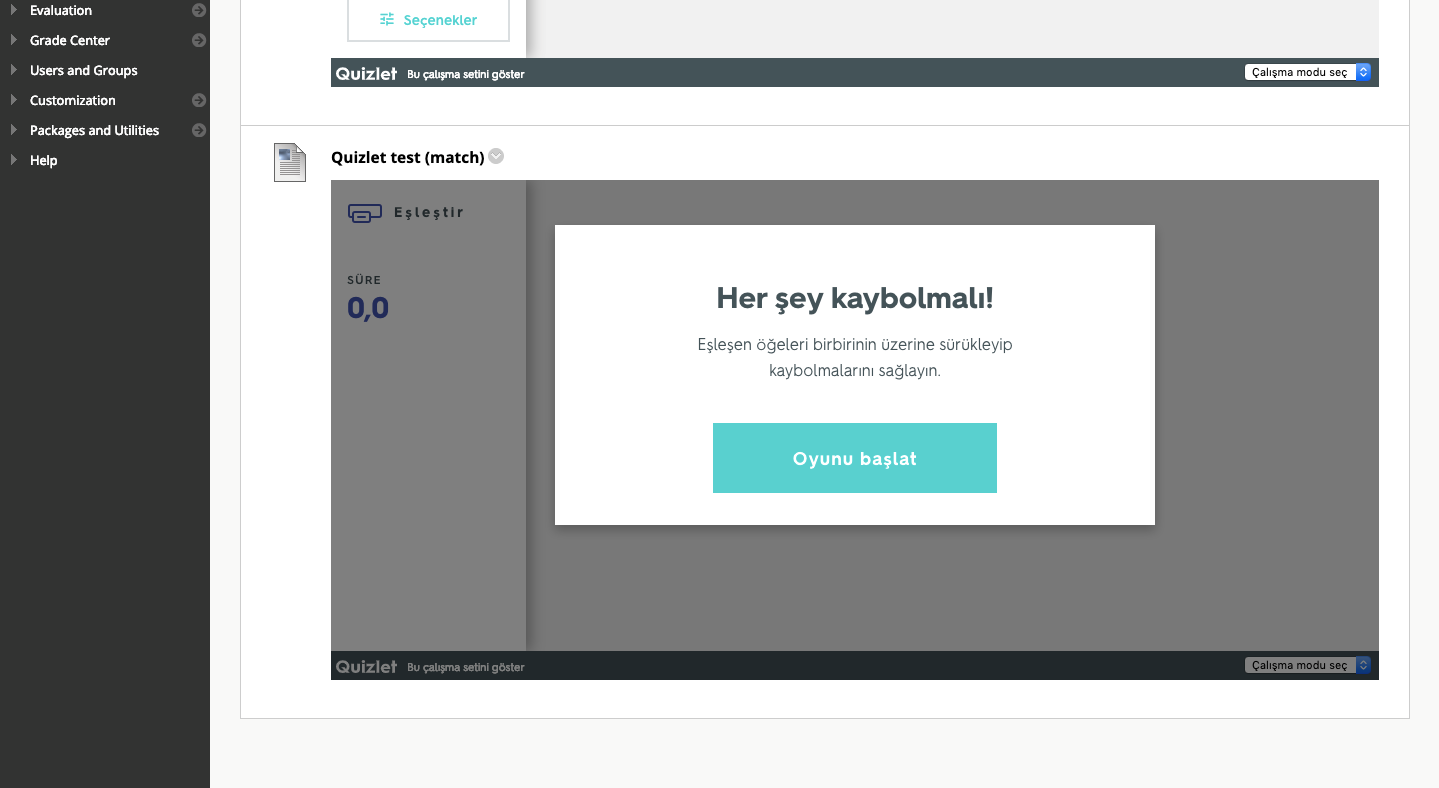 ---
---