How to Create a Turnitin Assignment?
Turnitin will be discontinuing support for Internet Explorer (IE) starting August 31, 2020. After August 31st, you will still be able to access Turnitin products using IE, but Turnitin products will no longer be updated to work seamlessly on the IE browser. Please begin accessing Turnitin with a different browser at your earliest convenience.
Video link: https://www.screencast.com/t/d96Qezuno

Go to the Course Content. In the Assessments section click to the Turnitin LTI Assignment.
Write the name of assignment in the following page.
When you're done with writing the name, scroll the page and go to the Grading part. Then choose Yes.
You need to fill the Point Possible area in the opening section and you can chose Due Date.
Then Submit the Turnitin assignment.
You need to click your assignment name and see the Turnitin page and set the due date and submit again.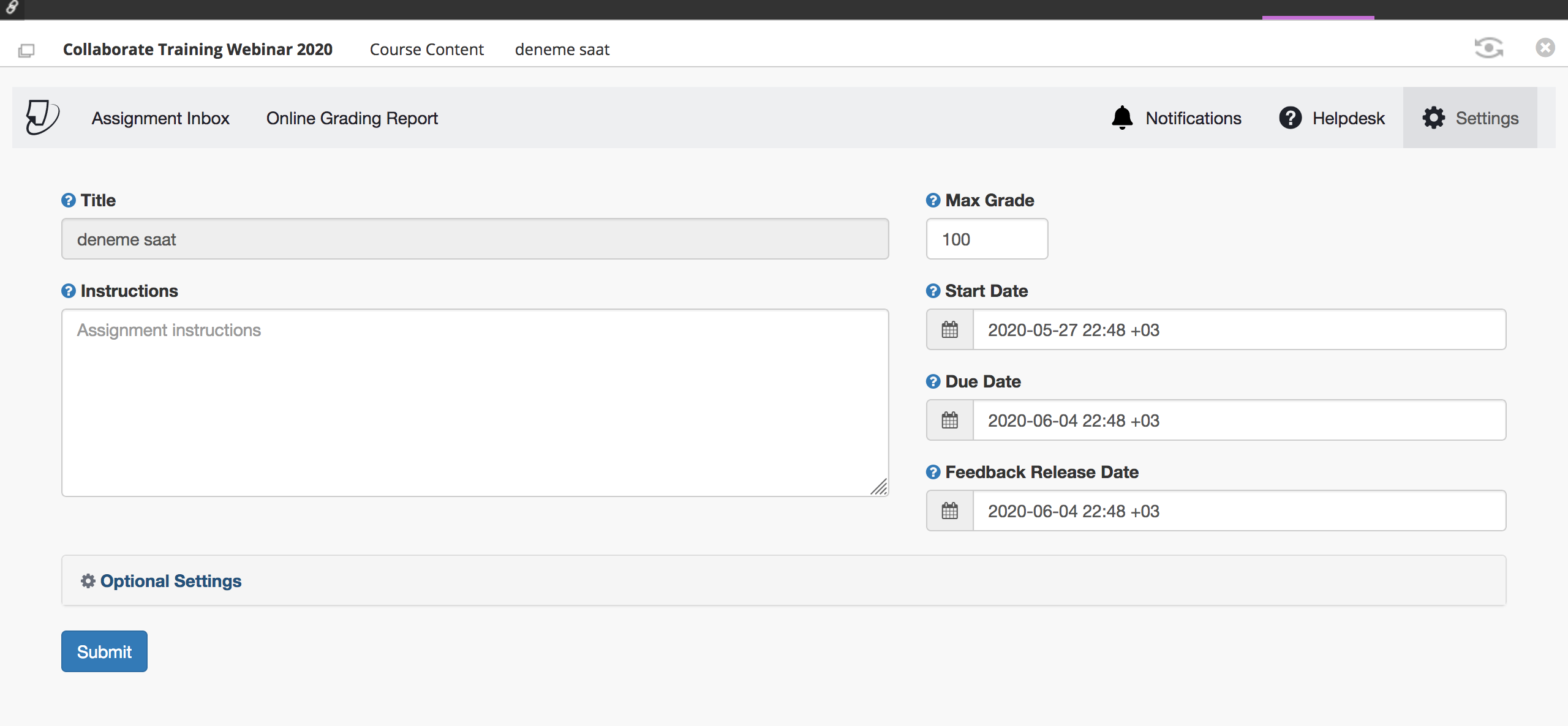 ---
---